DNA + Diet + Lifestyle
A growing body of scientific study is increasing our knowledge of how DNA interacts with our lifestyle choices impacting our health. At Toolbox Genomics, we analyze your DNA results and make recommendations based on this science to help YOU make the right lifestyle choices.
Our recommendations are focused on dietary and lifestyle changes that may help reduce your risk of chronic conditions. These recommendations are based on genetic and/or biochemical influences on your body and a thorough review of the most up-to-date science.
Below is a sample of our digital experience.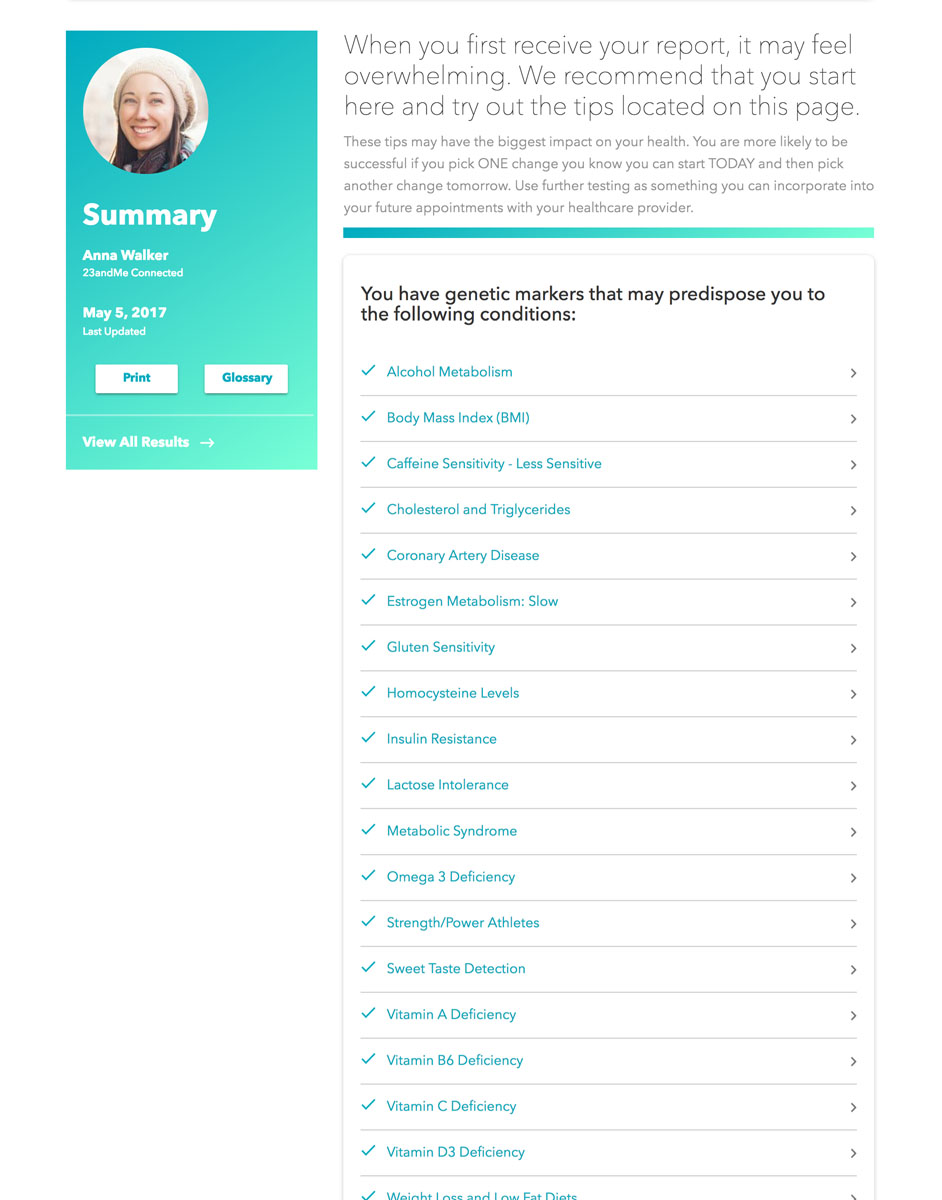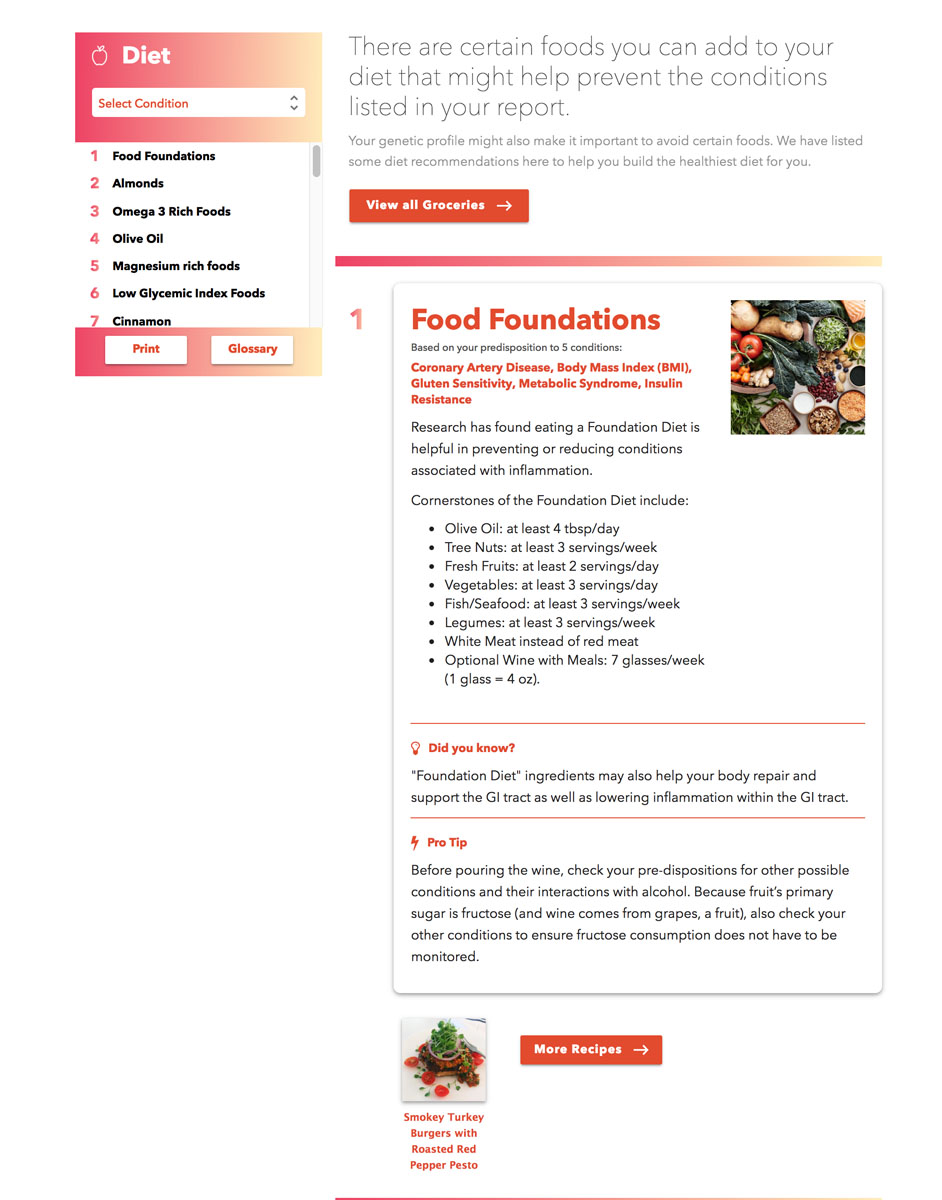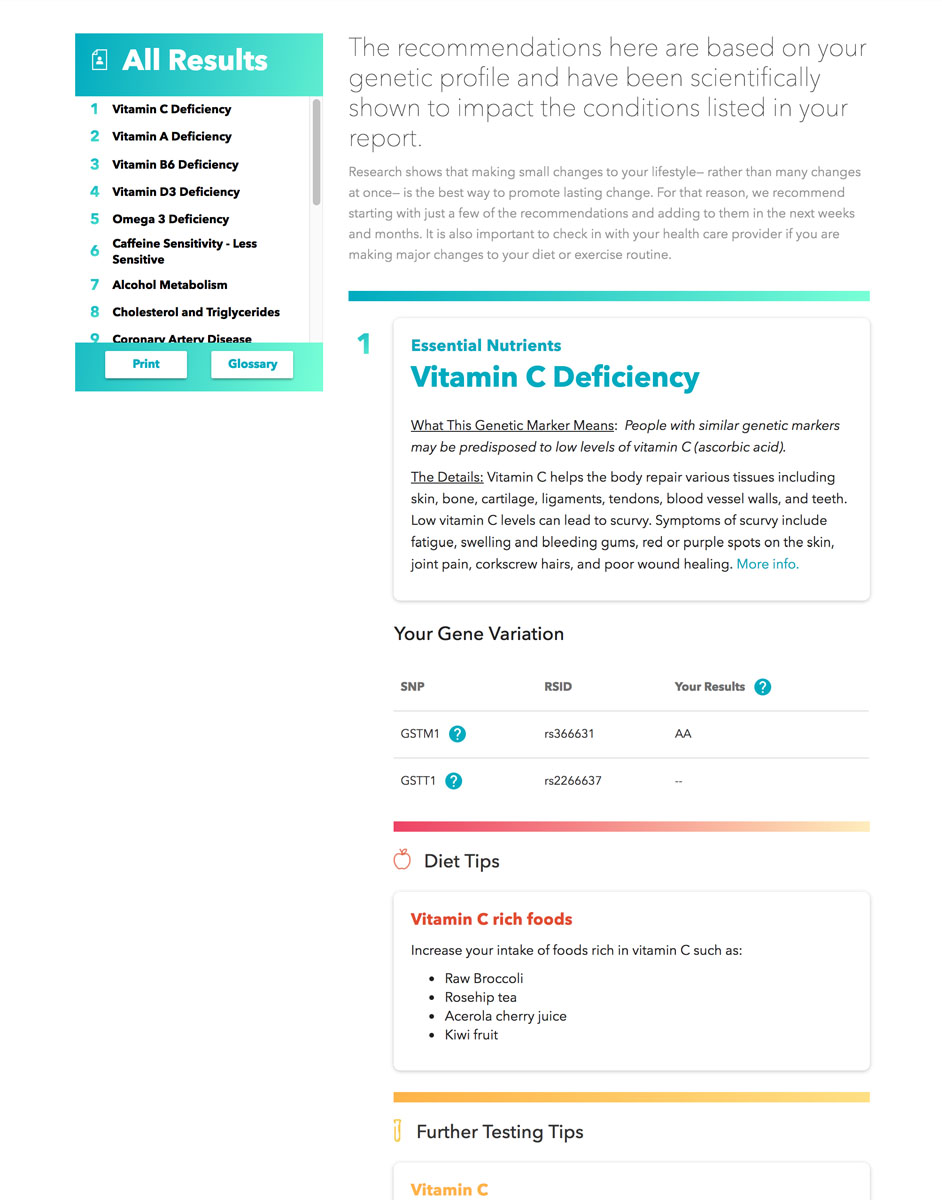 Check out a sample of our printable report here.